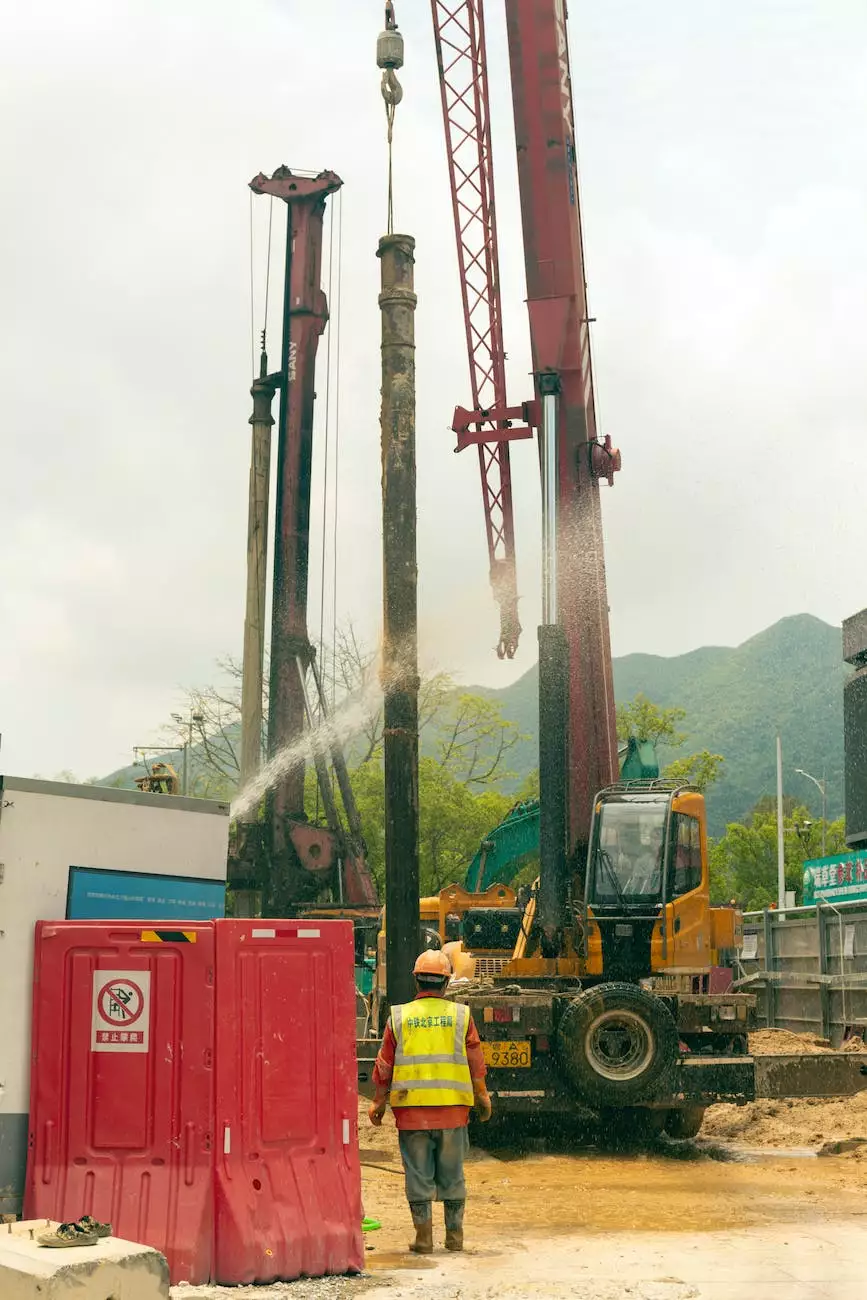 Grow Your Pest Control Business with Effective Marketing Strategies
Welcome to The Visionators, your trusted partner in pest control contractor marketing! We specialize in providing high-end SEO services to businesses in the business and consumer services industry. With our expertise and comprehensive marketing strategies, we can help your pest control business stand out from the competition and achieve long-term success.
Why Choose The Visionators for Your Pest Control Contractor Marketing Needs?
As a leading provider of SEO services, we understand the unique challenges faced by pest control contractors in the highly competitive market. Our team of experienced professionals has a thorough understanding of the industry and extensive knowledge in executing effective marketing strategies.
Comprehensive Website Optimization
A strong online presence is crucial for any business in today's digital era. At The Visionators, we offer comprehensive website optimization services tailored specifically for pest control contractors. Our experts will conduct in-depth keyword research to identify the most relevant and high-converting keywords for your business. Through strategic optimization of your website's content, meta tags, and headings, we will ensure that your website ranks prominently on search engine result pages (SERPs) when potential customers search for pest control services.
Targeted Local SEO
In the pest control industry, targeting local customers is key to driving qualified leads. Our team will optimize your website for local SEO, ensuring that your business appears in relevant local search results. We will create and optimize your Google My Business listing, implement location-based keywords, and build quality backlinks from authoritative local websites to enhance your local search visibility.
Innovative Content Marketing
Engaging and informative content is the foundation of successful digital marketing. Our expert copywriters will create compelling blog posts, articles, and website copy that not only attract and engage your target audience but also establish your business as an industry authority. By consistently delivering valuable content, you will attract organic traffic, earn high-quality backlinks, and boost your website's credibility.
Strategic Online Advertising
While organic traffic is essential, faster results can be achieved through strategic online advertising. The Visionators will create highly targeted pay-per-click (PPC) campaigns tailored to your specific business needs. From crafting compelling ad copy to optimizing landing pages for maximum conversions, we will ensure that your advertising campaigns generate high-quality leads and deliver a strong return on investment (ROI).
Driving Quality Leads and Conversions
At The Visionators, our ultimate goal is to drive quality leads that convert into loyal customers for your pest control business. We employ advanced analytics and tracking tools to monitor the performance of your marketing campaigns continually. By analyzing data, we can identify areas for improvement, optimize your strategies, and maximize your marketing ROI. Our team of experts will provide you with detailed performance reports and insights, allowing you to make informed decisions and stay ahead of the competition.
Contact The Visionators Today
If you're ready to take your pest control contractor marketing to the next level, contact The Visionators today. Our team of SEO experts is here to help your business thrive in the digital landscape. Let us handle your marketing needs while you focus on what you do best – providing high-quality pest control services to your valued customers. Don't let your competition outperform you in the online arena – partner with The Visionators and dominate the search engine rankings!