How to Get SMS Notifications from Website Form...
Nov 1, 2021
Web Design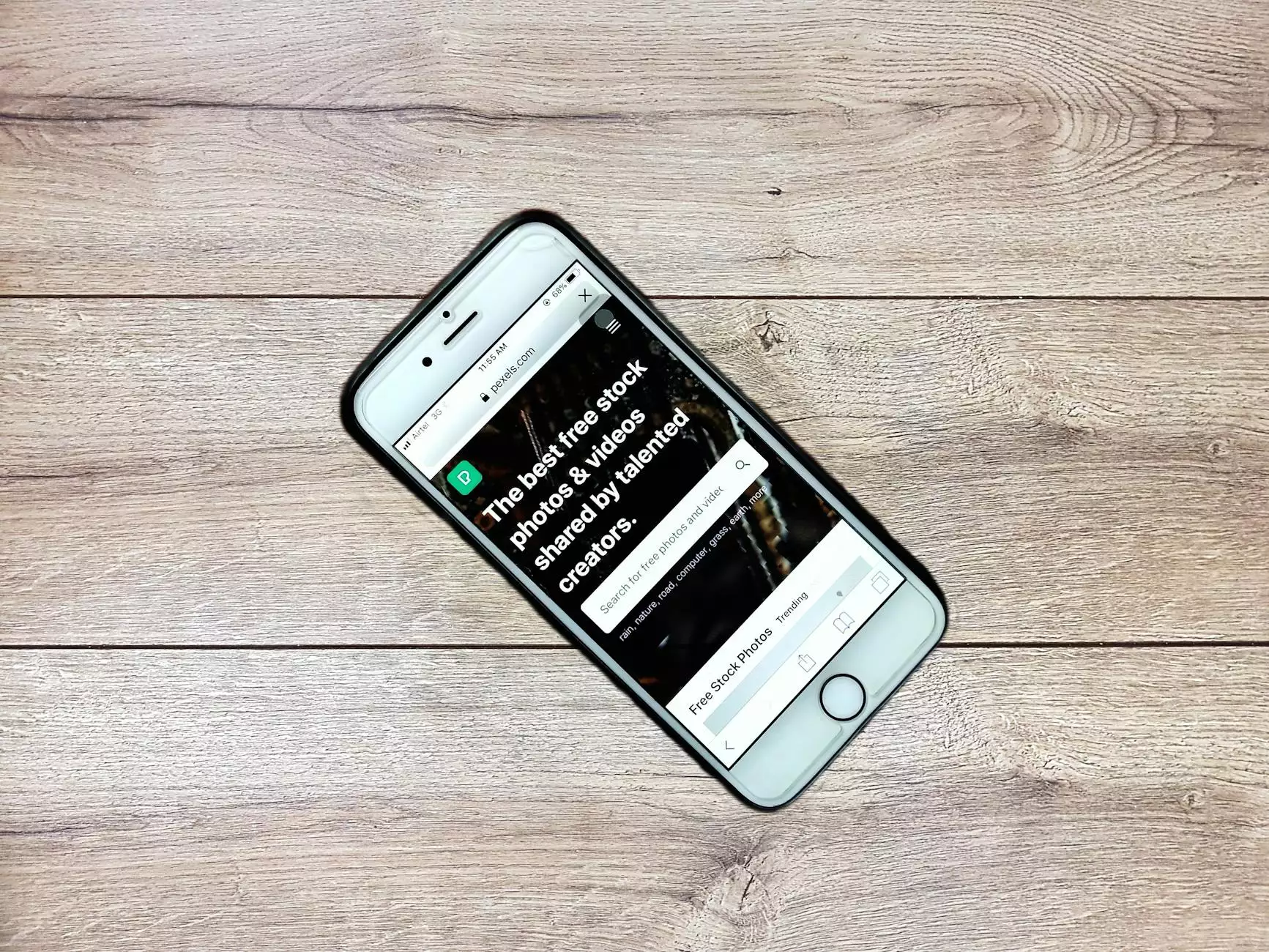 Introduction
Welcome to The Visionators, your trusted partner in the world of online business and consumer services. In this tutorial, we will guide you on how to set up SMS notifications for website form submissions, helping you stay connected with your audience even when they are on the go. With our professional SEO services, you can optimize your website and surpass your competitors, enhancing your online visibility and generating more business opportunities.
Why SMS Notifications Matter
In today's fast-paced digital world, it's crucial to have effective communication channels with your website visitors. By enabling SMS notifications for your website form submissions, you can receive instant alerts whenever a user fills out a form, ensuring you don't miss important inquiries or potential leads. SMS notifications provide a convenient and reliable way to stay connected, allowing you to respond promptly and keep your audience engaged.
The Visionators' Expertise in SEO Services
As a leading provider of SEO services, The Visionators can help you optimize your website for search engines, ensuring it ranks highly on Google and other popular search platforms. Our team of highly skilled professionals understands the intricacies of SEO and can create a tailored strategy to meet your specific business needs. We focus on driving targeted traffic to your website, increasing your online visibility, and ultimately boosting your conversions.
Setting Up SMS Notifications
Now, let's dive into the process of setting up SMS notifications for your website form. Follow these step-by-step instructions to get started:
Step 1: Choose the Right SMS Gateway Provider
To enable SMS notifications, you need to select a reliable SMS gateway provider. Look for a provider that offers seamless integration with your website's form submission system and ensures reliable message delivery. Additionally, ensure that the provider offers competitive pricing and supports your desired geographical locations.
Step 2: Sign Up and Configure Your Account
Once you have chosen your SMS gateway provider, sign up for an account and configure it according to your requirements. Make sure to provide accurate contact information, including your phone number, as this will be used to receive the SMS notifications. Depending on the provider, you may need to verify your account through a confirmation process.
Step 3: Integrate SMS Gateway with Your Website
Integration with your website's form submission system is crucial for receiving SMS notifications. Most SMS gateway providers offer clear documentation with step-by-step instructions on how to integrate their service with popular CMS platforms like WordPress, Shopify, or custom-built websites. Follow the instructions carefully, or seek assistance from a web developer to ensure a smooth integration process.
Step 4: Customize Notification Settings
Once the integration is complete, explore the settings provided by your SMS gateway provider. Customize the notification settings according to your preferences, such as the content of the SMS, sender ID, and frequency. Consider personalizing the messages for a more professional touch and enhance the overall user experience.
Step 5: Test and Monitor
Before making SMS notifications live, it's essential to thoroughly test the system to ensure accurate message delivery. Fill out your website's form and check if you receive the SMS notification on your configured phone number. Monitor the process closely and address any issues that may arise promptly. Regularly monitor the effectiveness of your SMS notifications and make adjustments if needed.
The Benefits of SMS Notifications for Your Business
Implementing SMS notifications into your website form submission process can bring multiple benefits to your business. Let's explore some of the key advantages:
Enhanced Responsiveness: With SMS notifications, you can respond to inquiries and leads promptly, showcasing your commitment to excellent customer service.
Improved Lead Conversion: By being notified instantly, you have a better chance of converting leads into actual customers, resulting in increased sales and revenue.
Enhanced User Experience: SMS notifications provide a seamless and convenient way for you to communicate with your website visitors, ensuring a positive user experience.
Increased Efficiency: With streamlined notifications, you can optimize your internal processes, saving time and resources.
Competitive Advantage: By incorporating SMS notifications, you set yourself apart from competitors who may rely solely on email or other traditional communication methods.
The Visionators: Your Partner in Digital Success
The Visionators is committed to helping businesses like yours thrive in the digital landscape. Through our top-notch SEO services, we can enhance your website's visibility, drive more organic traffic, and provide valuable insights to optimize your online presence. Our team of dedicated professionals stays up-to-date with the latest SEO trends and techniques to ensure your success. Partner with us today and unlock your true online potential!
Conclusion
In conclusion, implementing SMS notifications for your website form submissions is an effective way to stay connected with your audience and maximize business opportunities. By following the step-by-step guide provided above, you can easily set up SMS notifications and enjoy the benefits they bring. Remember, partnering with The Visionators' exceptional SEO services can further enhance your website's performance and help you outrank the competition. Take the first step towards digital success today!