Website Design | Mr. Pipeline Internet Marketing - The Visionators
Nov 25, 2019
Web Design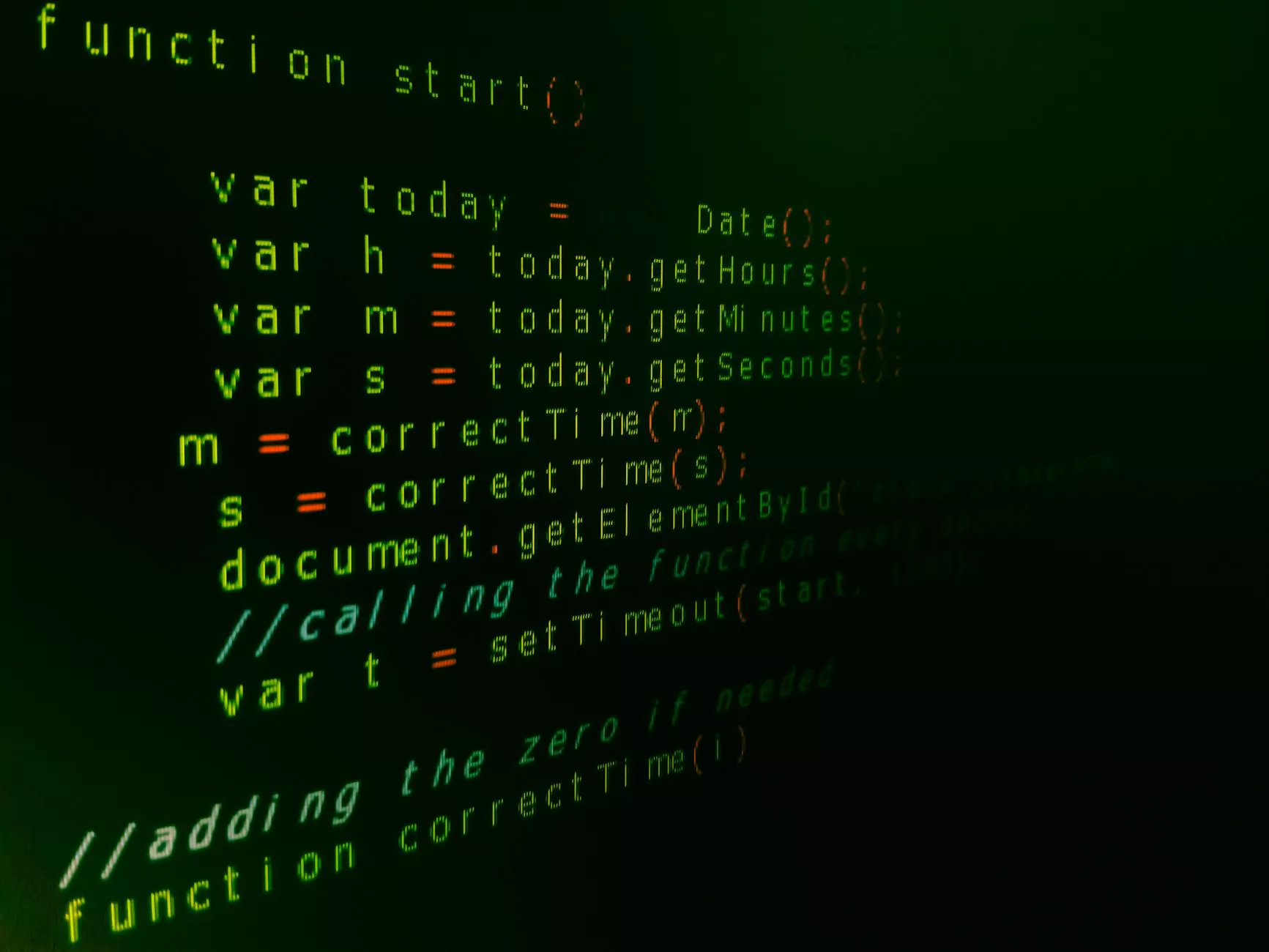 Welcome to The Visionators, your destination for professional website design and development services. Our team of skilled designers and developers are dedicated to creating stunning websites that not only leave a lasting impression but also help businesses achieve their online goals. With our expertise in website design and our focus on driving results, we are your one-stop solution for all your web design needs.
Why Choose The Visionators for Website Design?
When it comes to website design, it's crucial to partner with experts who understand the importance of visual appeal, user experience, and search engine optimization. At The Visionators, we combine our passion for creativity, technical expertise, and strategic approach to deliver websites that stand out from the competition.
The Power of Visually Stunning Websites
A visually appealing website plays a vital role in attracting and engaging your target audience. Our professional web designers will work closely with you to understand your brand, your target audience, and your unique selling points. By translating your vision into a captivating design, we ensure that your website reflects your brand identity and leaves a lasting impression on visitors.
We optimize every element of your website, from layout to color scheme and typography, ensuring a seamless and visually appealing user experience. With expertly curated images, graphics, and illustrations, we create an immersive online experience that captures attention and encourages visitors to explore further.
The Perfect Balance of Design and Functionality
While visual appeal is crucial, it's equally important to have a website that functions flawlessly and is easy to navigate. Our skilled web developers are well-versed in the latest technologies and frameworks, allowing us to create websites that deliver exceptional performance across all devices.
We ensure that your website is fully responsive, adapting to different screen sizes and resolutions. By incorporating intuitive navigation, clear calls-to-action, and seamless user interfaces, we create a user-friendly experience that guides visitors towards the desired actions, such as making a purchase, filling out a form, or contacting your business.
Search Engine Optimization for Maximum Visibility
Having a visually stunning and user-friendly website is only the first step. To truly succeed online, your website needs to rank high on search engine results pages. This is where our expertise in search engine optimization (SEO) comes into play.
Our team of SEO specialists will conduct thorough keyword research, identifying the most relevant and valuable keywords for your business. From there, we optimize your website's content, meta tags, URL structure, and other on-page elements to improve its visibility in search engines like Google.
We also ensure that your website follows best practices, such as fast page loading speed, mobile-friendliness, secure SSL certification, and structured data markup. By adhering to these standards, we enhance your website's chances of ranking high on search engine results, driving organic traffic to your site.
Our Website Design and Development Process
1. Discovery
To kickstart your website design project, we begin with a thorough discovery phase. Our team will consult with you to understand your business goals, target audience, and overall vision. Through discussions and research, we gain valuable insights that allow us to create a customized strategy tailored to your specific needs.
2. Design
Once we have a clear understanding of your goals, our talented designers will create a unique and visually striking design for your website. We provide multiple design concepts for you to choose from, allowing for revisions and feedback until we achieve the perfect look and feel for your brand.
3. Development
With the design approved, our expert developers will bring your website to life. They use the latest coding standards and frameworks to ensure your website functions flawlessly on all devices. Throughout the process, we prioritize clean code, fast loading speed, and a seamless user experience.
4. Content Integration
Content is key to driving engagement and conversions. Whether you have existing content or need our assistance in creating compelling copy, our team will integrate high-quality content into your website, keeping both search engines and users in mind. We strategically optimize the content to maximize visibility and impact.
5. Testing and Launch
Before your website goes live, we conduct extensive testing to ensure its performance, compatibility, and security. We eliminate any functional issues, fine-tune the design, and optimize its speed and responsiveness. Once everything is in place, we launch your website, making it available to your audience.
6. Ongoing Support and Maintenance
Our partnership doesn't end with the launch. We provide ongoing support, monitoring, and maintenance for your website. We keep track of performance metrics, update software and security measures, and make necessary adjustments to keep your website running smoothly.
Contact The Visionators for Expert Website Design Services
Ready to take your online presence to the next level? Contact The Visionators today for bespoke website design and development services. Our team of passionate designers and developers will work tirelessly to create a visually stunning, user-friendly website that drives traffic and boosts conversions. With our expertise and attention to detail, we are the ideal partner for your web design needs. Reach out to us now and unlock the full potential of your online presence.