Web Development Services for Your Business - The Visionators
May 23, 2020
Web Design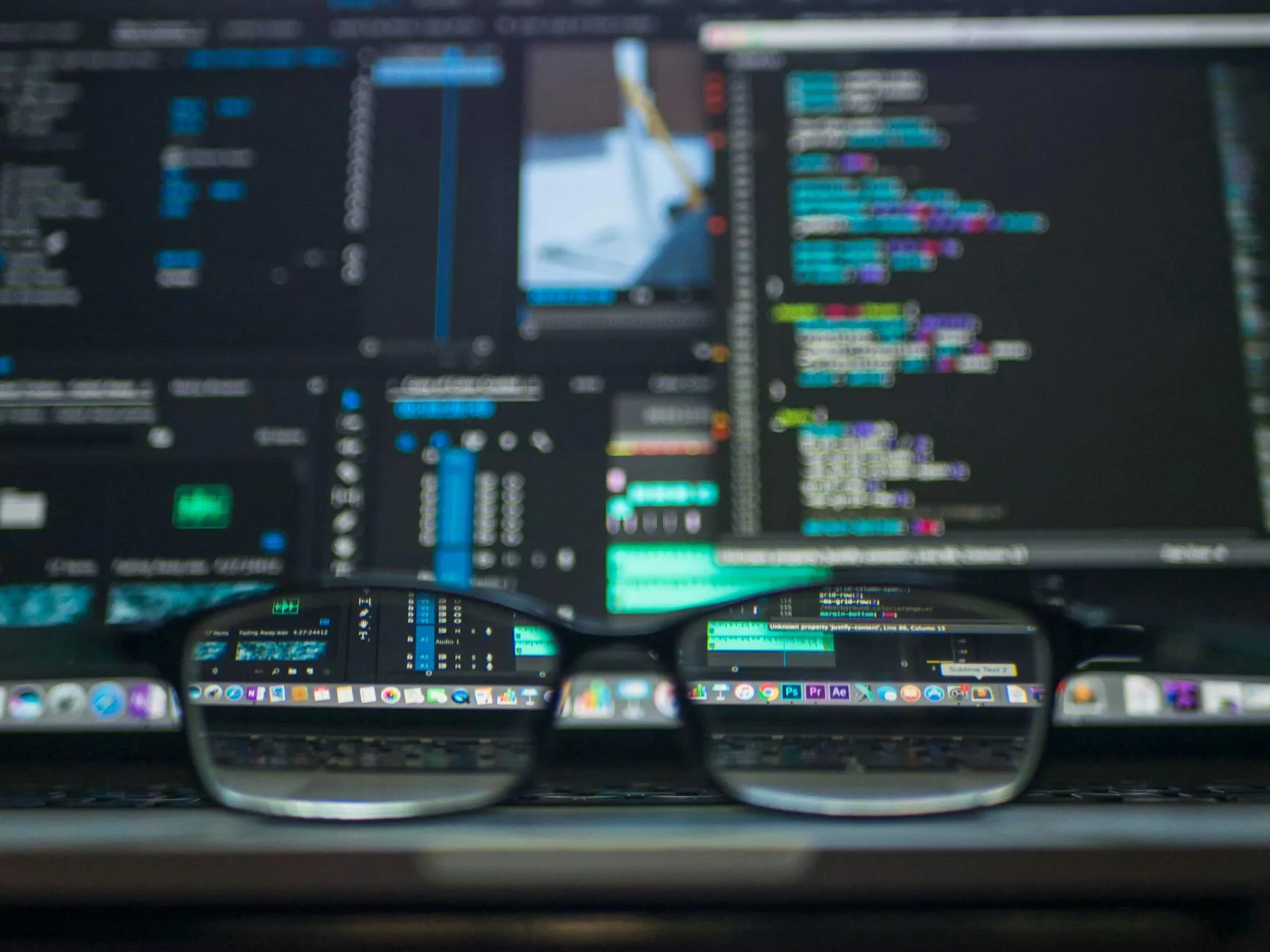 Welcome to The Visionators, your trusted partner for professional web development services. As experts in the field, we understand the importance of a well-designed and functional website in today's digital world. Our team of skilled developers is dedicated to creating outstanding websites that align with your business goals and leave a lasting impression on your target audience.
Why Choose The Visionators
When it comes to web development, we pride ourselves on delivering excellence. Here are some reasons why choosing The Visionators can set you apart from the competition:
Unparalleled Expertise: With years of experience in web development, we have gained expertise in using the latest technologies and frameworks. We stay up-to-date with industry trends to provide you with cutting-edge solutions.
Customized Approach: We understand that each business has unique requirements. That's why we take a personalized approach to ensure your website reflects your brand identity and caters to your specific needs.
Responsive Design: In today's mobile-driven world, having a responsive website is crucial. Our developers are skilled in creating websites that adapt seamlessly to different devices, providing an optimal user experience.
User-Friendly Interface: We believe in creating websites that are not only visually appealing but also easy to navigate. Our intuitive interfaces and user-friendly designs ensure that visitors have a seamless browsing experience.
SEO-Optimized Websites: As an SEO-focused company, we understand the value of search engine optimization in driving organic traffic. Our web development process integrates SEO best practices to improve your website's visibility and rankings on search engines.
Our Web Development Services
At The Visionators, we offer a comprehensive range of web development services tailored to meet your specific requirements:
Custom Website Development
We specialize in creating bespoke websites that are tailored to your business needs. Our team of talented developers will work closely with you to understand your vision and bring it to life. From design to deployment, we ensure a seamless development process that results in a unique and user-friendly website.
E-Commerce Website Development
If you're looking to establish an online store, our e-commerce website development services are just what you need. We'll create a robust and secure platform that allows you to display your products, manage inventory, process payments, and provide a smooth shopping experience for your customers.
CMS-Based Development
We utilize Content Management Systems (CMS) to develop websites that empower you to easily manage and update your content. Whether you prefer WordPress, Drupal, or Joomla, we have the expertise to create a CMS-based website that suits your needs.
Responsive Web Design
In the era of smartphones and tablets, having a responsive website is essential. We specialize in responsive web design, ensuring your website looks and functions flawlessly across all devices. From large desktop screens to small mobile displays, we guarantee an optimal user experience for all visitors.
Web Performance Optimization
Slow-loading websites can significantly impact user experience and search engine rankings. Our web development services include performance optimization, where we fine-tune your website to achieve lightning-fast loading times, improving user satisfaction and boosting your online visibility.
Our Approach to Web Development
At The Visionators, our web development process is driven by a client-centric approach. We prioritize understanding your business objectives to deliver solutions that exceed your expectations. Here's a glimpse into our web development workflow:
1. Requirement Gathering
We initiate the process by understanding your unique business requirements. We conduct thorough discussions and document your goals to ensure a clear understanding of your expectations.
2. Planning and Design
Our team will develop a detailed plan for your website, including wireframes and mockups to showcase the design and functionality. We value your feedback and incorporate revisions before proceeding to the next phase.
3. Development and Testing
Using the latest web technologies and frameworks, our developers transform the approved design into a functional website. Rigorous testing is conducted to ensure the website functions seamlessly across various browsers and devices.
4. Deployment and Optimization
Once our quality assurance team verifies the website's performance, we deploy it to your chosen hosting platform. We also optimize your website for search engines, ensuring it is structured and coded to rank well on search engine result pages.
5. Ongoing Support and Maintenance
Our commitment to your success extends beyond the development phase. We offer ongoing support and maintenance services to keep your website secure, up-to-date, and performing optimally. Our team is always available to address any concerns or implement enhancements as needed.
Contact The Visionators for Exceptional Web Development Services
Are you ready to take your online presence to the next level? Contact The Visionators today for industry-leading web development services. Our team of experts is eager to help you create a website that captivates your audience, drives conversions, and propels your business towards success.
Don't settle for mediocrity when it comes to web development. Partner with The Visionators, the leaders in the field, and experience the difference firsthand.