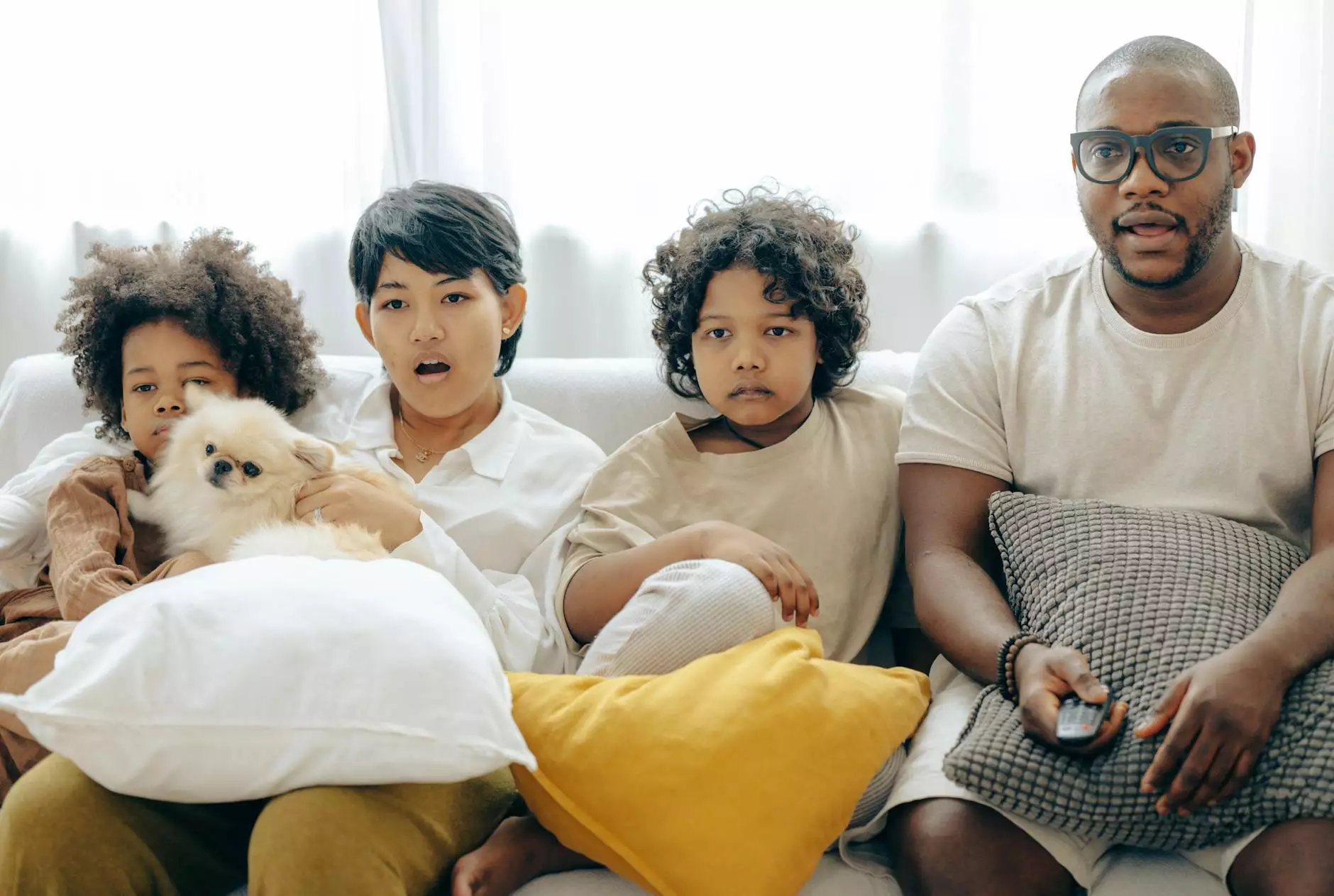 Driving Unrivaled Results through TV Video Media Buying
When it comes to enhancing brand visibility and reaching wider audiences, TV video media buying is an essential component of any successful marketing strategy. At The Visionators, a renowned and trusted player in the SEO services industry, we offer top-notch TV video media buying services guaranteed to drive unrivaled results for your brand.
The Power of TV Video Media Buying
TV advertising remains one of the most impactful ways to connect with your target audience. With millions of viewers tuning in to their favorite programs every day, leveraging TV video media buying ensures that your brand's message reaches the right people at the right time, maximizing your conversion potential.
Why Choose The Visionators for TV Video Media Buying?
At The Visionators, we understand the importance of a well-executed TV video media buying strategy in driving optimal results for your business. With our team of highly skilled professionals and years of expertise in the field, we offer a comprehensive range of TV video media buying solutions tailored to meet the unique needs of your brand.
Comprehensive Market Research and Analysis
Our dedicated team of experts conducts thorough market research and analysis to identify the most effective TV channels and time slots for your target audience. By understanding the viewing habits and preferences of your potential customers, we ensure that your brand's message resonates with maximum impact.
Strategic Planning and Campaign Development
With our strategic planning and campaign development expertise, we create compelling TV video ads that captivate viewers and leave a lasting impression. Our team of creative professionals works closely with you to understand your brand's values, unique selling propositions, and desired goals, resulting in tailored campaigns that drive tangible results.
Negotiating the Best Deals
As industry experts, we have established strong relationships with TV networks, allowing us to negotiate the best deals on your behalf. By leveraging our partnerships, we secure competitive rates and valuable ad placements, ensuring that your brand receives maximum visibility within your target market.
Real-Time Performance Tracking and Optimization
At The Visionators, we believe in the power of data-driven decision-making. We employ advanced tracking tools and analytics to monitor the performance of your TV video campaigns in real-time. This allows us to make data-backed optimizations, refine our strategies, and maximize your return on investment.
Contact The Visionators Today
Ready to take your brand's visibility to new heights through top-notch TV video media buying? Contact The Visionators today and let our expert team create a customized TV video media buying strategy that exceeds your expectations. Don't miss out on the opportunity to connect with your target audience on a grand scale. Partner with The Visionators and achieve unparalleled success!
The Visionators - Your Trusted Partner in SEO Services
At The Visionators, we offer a comprehensive range of business and consumer services, including SEO services, web design, content marketing, social media management, and more. Our team of dedicated professionals is committed to helping your brand thrive in the digital landscape. Reach out to us today and let us take your online presence to new heights!