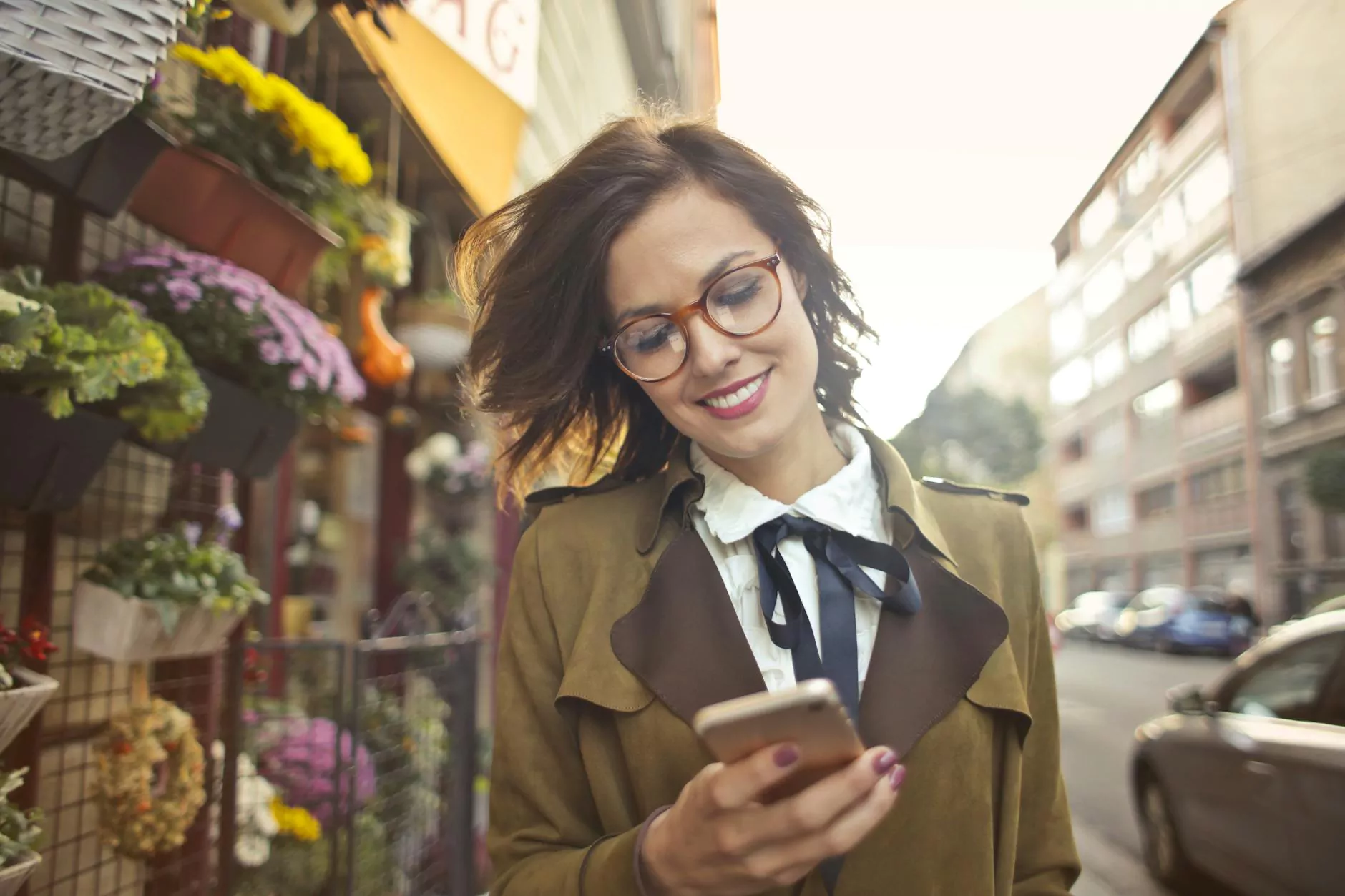 Introduction
Welcome to The Visionators, a leading provider of business and consumer services in the field of SEO. In this article, we will explore the benefits of Automotive PPC Advertising and how it can help automotive dealerships sell cars effectively in the digital age.
The Importance of Online Advertising for Automotive Dealerships
In today's competitive digital landscape, online advertising is essential for automotive dealerships to reach their target audience and drive more sales. With the increasing number of people turning to the internet when searching for a new car, it is crucial for dealerships to have a strong online presence.
Traditional advertising methods such as TV, radio, and print ads have their limitations when it comes to specifically targeting potential car buyers. This is where Automotive PPC Advertising comes into play, offering a targeted and cost-effective solution for dealerships to promote their inventory and attract qualified leads.
What is PPC Advertising?
PPC (Pay-Per-Click) Advertising is a digital marketing strategy that allows businesses to display their ads on search engine result pages (SERPs) and websites. With PPC, advertisers only pay when their ads are clicked by users, making it a cost-effective way to generate traffic and leads.
How Does Automotive PPC Advertising Work?
Automotive PPC Advertising works by bidding on specific keywords related to the automotive industry. When a user searches for a relevant keyword on search engines like Google, the ads of dealerships targeting those keywords are displayed prominently on the SERPs.
This increased visibility enables dealerships to showcase their inventory, offers, and promotions to potential car buyers actively looking for their products and services. By reaching these highly motivated individuals, PPC Advertising maximizes the chances of converting leads into sales.
The Benefits of Automotive PPC Advertising
1. Enhanced Targeting
PPC Advertising allows dealerships to precisely target their desired audience based on various factors such as location, age, gender, interests, and even search queries. This level of targeting ensures that ads are shown to users who are most likely to be interested in purchasing a car.
2. Increased Brand Visibility
By appearing at the top of the search results, PPC ads significantly enhance the visibility and credibility of automotive dealerships. Consistently appearing in front of potential buyers enhances brand recognition and establishes trust, leading to increased website traffic and inquiries.
3. Cost-Effective Advertising
Unlike traditional advertising, PPC Advertising provides precise control over ad budgets. Dealerships can set daily or monthly spending limits, ensuring they never exceed their desired advertising costs. Additionally, since PPC Advertising only charges for clicks, budgets are optimized for maximum return on investment.
4. Measurable Results
With the aid of advanced analytics and tracking tools, dealerships can measure the performance of their PPC campaigns accurately. Detailed reports highlight crucial metrics such as ad impressions, clicks, conversions, and cost per acquisition, giving dealerships valuable insights to refine their advertising strategies for better results.
5. Quick Results
Unlike other marketing channels, PPC Advertising delivers immediate results. Once campaigns are approved and activated, ads can begin appearing on SERPs within minutes, driving traffic and potential leads to the dealership's website. Quick results enable dealerships to reach customers at the right moment when they are actively searching for automotive products or services.
Why Choose The Visionators for Automotive PPC Advertising?
At The Visionators, we specialize in providing top-notch SEO services to businesses in the automotive industry. Our team of experienced SEO professionals understands the unique challenges faced by automotive dealerships and develops tailored PPC Advertising strategies to overcome them.
We conduct in-depth keyword research to identify the most relevant and profitable keywords for your dealership. By leveraging our expertise, we ensure that your ads appear in front of the right audience, generating quality leads and driving sales.
Our comprehensive approach to automotive PPC Advertising covers every aspect, from campaign set-up and ad copy creation to landing page optimization and conversion rate tracking. We continuously monitor and optimize campaigns to maximize performance and deliver exceptional results for your dealership.
Contact The Visionators for Automotive PPC Advertising
If you want to take your automotive dealership to the next level, Automotive PPC Advertising is a game-changer. The Visionators are here to help you harness the power of PPC Advertising and drive more traffic, leads, and sales to your business.
Reach out to our team of experts today to discuss your automotive PPC Advertising needs and discover how we can tailor a customized solution for your dealership. Let us boost your online visibility, get your inventory in front of the right buyers, and help you sell cars effectively in this competitive digital era.