Welcome to Sparks Bar-B-Que & Brew
Apr 3, 2020
Web Design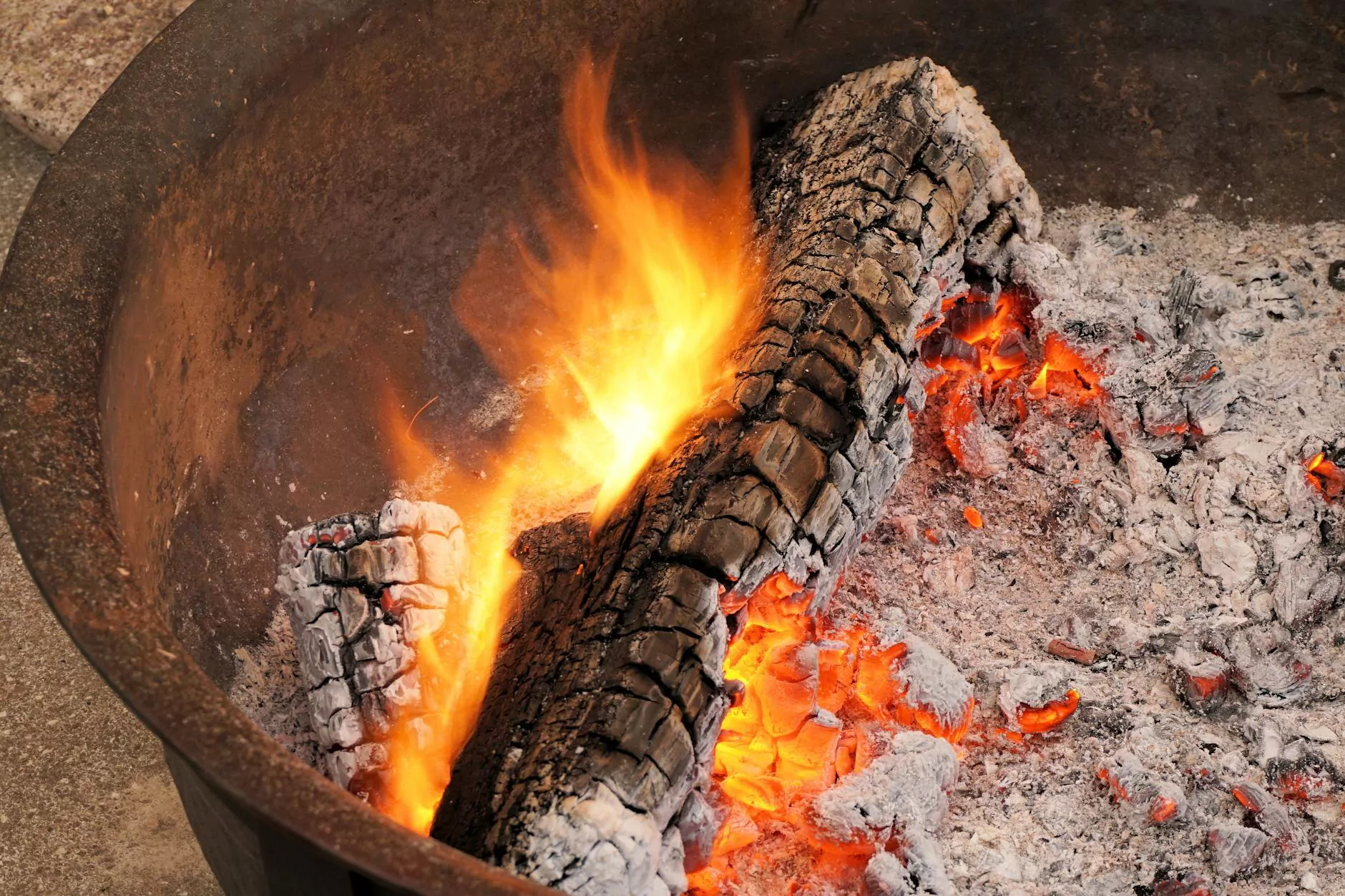 Unforgettable BBQ and Unique Brews
Discover the True Essence of BBQ
At Sparks Bar-B-Que & Brew, we are passionate about bringing you the most delectable and authentic BBQ experience in town. Step into our rustic restaurant and be transported to a world of mouthwatering flavors, impeccable service, and a cozy ambiance.
Our dedicated team of pitmasters has honed their craft over years, perfecting recipes that are rooted in tradition. We meticulously smoke our meats using only the finest ingredients, ensuring each bite is packed with the unmistakable taste of true BBQ.
Indulge in a Culinary Journey
Prepare your taste buds for a culinary journey like no other as you savor our range of BBQ dishes. From succulent slow-cooked ribs and tender brisket to juicy pulled pork and flavorful smoked chicken, we offer a variety of options that cater to every BBQ lover's palate.
Not only do we excel in delivering exceptional BBQ, but we also take pride in our unique brews that perfectly complement the smoky flavors. Our skilled brewers create a range of handcrafted beers, from light and refreshing pilsners to bold and robust stouts.
Immerse Yourself in Our Welcoming Atmosphere
Step inside Sparks Bar-B-Que & Brew and let our warm and inviting atmosphere embrace you. Our cozy dining area is adorned with rustic decor, creating a comfortable space where you can relax and enjoy your meal in the company of friends and family.
Our friendly and knowledgeable staff is always ready to assist you with menu recommendations and pairings. Whether you're a BBQ enthusiast or a first-time visitor, we'll make sure your dining experience is nothing short of exceptional.
Perfect for Any Occasion
Whether you're looking to grab lunch during a work break, have a memorable dinner with loved ones, or celebrate a special occasion, Sparks Bar-B-Que & Brew is the perfect destination. Our versatile menu and comfortable setting make us a top choice for any event.
We also offer catering services, bringing the flavors of Sparks Bar-B-Que & Brew to your next gathering. Treat your guests to a BBQ feast they won't forget, with our team taking care of every detail to ensure a seamless and satisfying experience.
Visit Us Today
Experience the unparalleled flavors of Sparks Bar-B-Que & Brew for yourself. We invite you to visit our restaurant, located in the heart of the city, and immerse yourself in the world of authentic BBQ and unique brews.
Join us and discover why we're the go-to destination for BBQ aficionados. Your taste buds will thank you.
Contact Information
Address: 123 Main Street, Cityville
Phone: 555-123-4567
Email: [email protected]
Website:www.sparksbbq.com
Opening Hours
DayOpening HoursMonday11:00 AM - 10:00 PMTuesday11:00 AM - 10:00 PMWednesday11:00 AM - 10:00 PMThursday11:00 AM - 10:00 PMFriday11:00 AM - 11:00 PMSaturday12:00 PM - 11:00 PMSunday12:00 PM - 9:00 PM
Experience the Best BBQ in Town at Sparks Bar-B-Que & Brew
Sparks Bar-B-Que & Brew, brought to you by The Visionators, is your ultimate destination for the finest BBQ and unique brews in the city. Our dedication to authenticity, flavors, and a welcoming atmosphere sets us apart from other BBQ establishments.
If you're searching for a memorable BBQ experience, look no further. We take pride in offering the best BBQ dishes, smoked to perfection, and an array of handcrafted brews that elevate your dining experience.
Visit Sparks Bar-B-Que & Brew today and immerse yourself in a world of BBQ delight, friendly service, and an atmosphere that ensures you'll keep coming back for more. From traditional favorites to our own signature creations, we have something for every BBQ lover.
Discover why we're known as the go-to spot for outstanding BBQ. Join us and indulge in the smoky goodness that is Sparks Bar-B-Que & Brew.