Vacation Rental & Lodging Websites
Nov 13, 2020
Web Design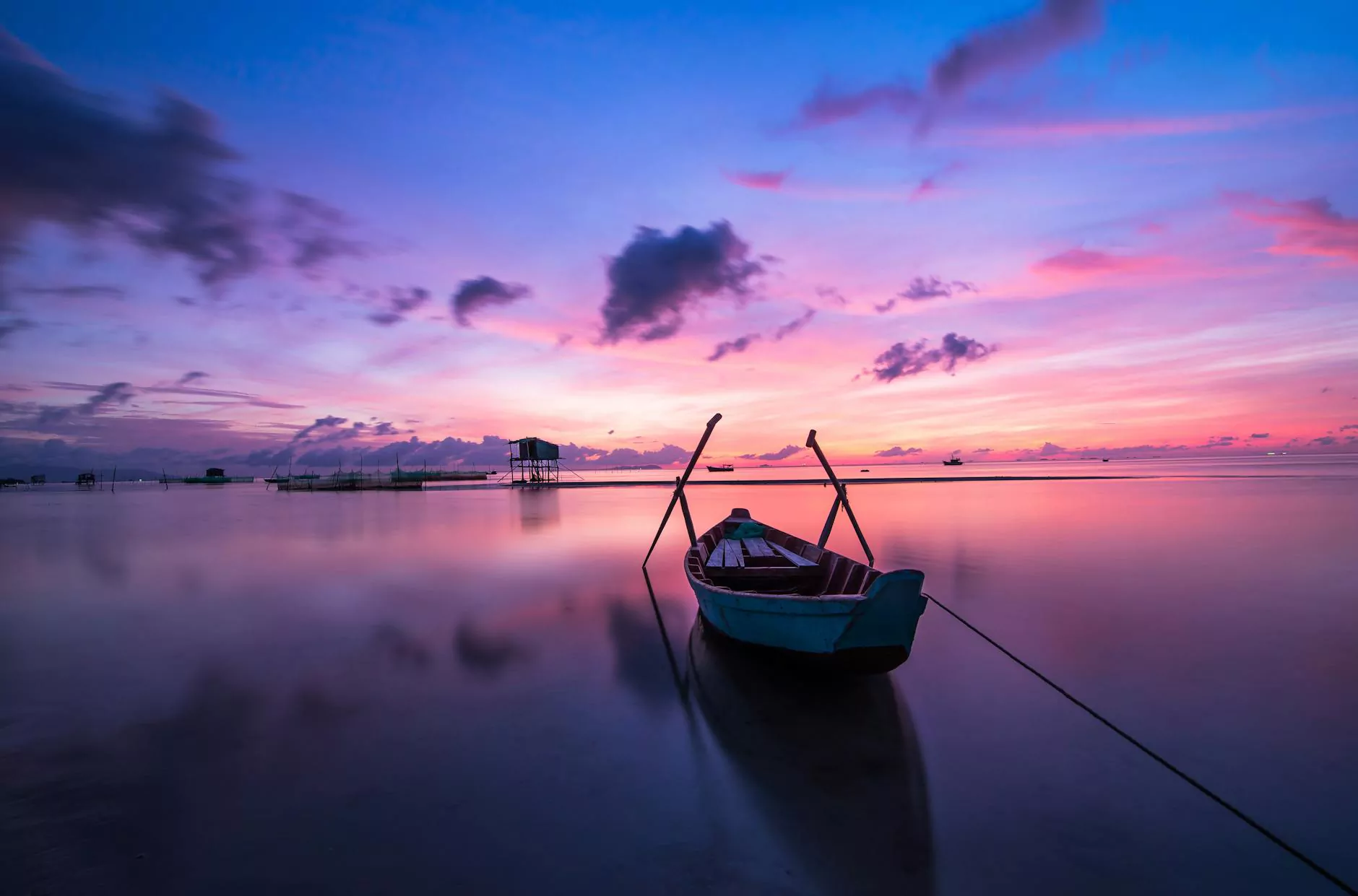 Introduction
Welcome to The Visionators, your go-to source for professional vacation rental and lodging websites. We specialize in providing high-quality website design and development services tailored specifically to the needs of businesses in the lodging industry. With our expertise in search engine optimization (SEO) and high-end copywriting, we can help your website outrank competitors and attract more visitors.
Why Choose The Visionators?
As a leading provider of website design and development services for the lodging industry, we understand the unique challenges and requirements of vacation rental and lodging businesses. Our team of skilled professionals combines creativity with technical expertise to create visually appealing and functional websites that effectively showcase your property and attract potential guests.
Comprehensive Website Development
At The Visionators, we believe in delivering comprehensive solutions that cater to all aspects of your online presence. Our website development services cover everything from responsive design, user-friendly navigation, and compelling visuals to easy booking systems, secure payment gateways, and integration with popular property management systems. We prioritize creating a seamless user experience that converts website visitors into actual bookings.
SEO-Optimized Content
Our team of talented copywriters excels in creating SEO-optimized content that boosts your website's visibility in search engine rankings. By conducting thorough keyword research and implementing effective on-page optimization techniques, we ensure that your website ranks higher for relevant search queries. With our content, your website will attract organic traffic that converts into bookings, helping your business thrive in the competitive lodging industry.
Customizable Solutions
We understand that every vacation rental and lodging business is unique, so we offer customizable solutions that cater to your specific needs and preferences. Whether you require a sleek and modern website design or a more rustic and cozy theme, our team will work closely with you to bring your vision to life. We also provide ongoing maintenance and updates to ensure your website remains up-to-date and optimized for peak performance.
Offerings for Vacation Rental & Lodging Websites
Website Design
Our expert designers will create a visually stunning website that reflects the unique personality and offerings of your vacation rental or lodging business. From selecting the perfect color scheme to incorporating captivating images, every element of your website will be carefully curated to leave a lasting impression on your visitors.
Mobile-Friendly Development
In today's digital age, it's crucial to have a website that is optimized for mobile devices. We ensure that your website is fully responsive, adapting seamlessly to any screen size, be it a desktop, tablet, or smartphone. This mobile-friendliness factor not only enhances user experience but also improves your website's overall search engine rankings.
Booking System Integration
We understand the importance of a streamlined booking process for your guests. We can integrate a user-friendly booking system directly into your website, making it easy for visitors to check availability, view pricing, and make reservations. Our secure payment gateways will provide peace of mind to both you and your guests.
Search Engine Optimization (SEO)
Our SEO experts will conduct thorough keyword research to identify the most relevant and high-converting keywords for your vacation rental or lodging business. We'll optimize your website's meta tags, headings, image alt tags, and content to improve its search engine visibility and attract more targeted traffic. By ranking higher in search engine results, your website will generate more leads and bookings.
Content Creation
Engaging and informative content plays a vital role in attracting and retaining potential guests. Our skilled copywriters will create keyword-rich and persuasive content that showcases the unique features and amenities of your vacation rental or lodging business. From captivating property descriptions to helpful local guides, our content will entice visitors to choose your property for their next getaway.
Social Media Integration
With the increasing influence of social media, we understand the importance of having a strong presence on popular platforms. We can integrate social media sharing buttons into your website, allowing visitors to easily share their experiences with friends and family. This organic sharing can significantly increase your online visibility and drive more bookings.
Ongoing Maintenance and Support
Your website is a valuable asset, and it requires regular updates and maintenance to stay ahead in the competitive digital landscape. We provide ongoing support and maintenance services to ensure your website remains secure, up-to-date, and optimized. Our team is always available to address any inquiries or provide technical assistance whenever you need it.
Contact Us Today!
Ready to take your vacation rental or lodging business to new heights with a professional website? Contact The Visionators today to discuss your requirements and get started on creating a website that will help you outrank your competitors and attract more guests. Unlock the full potential of your business with our top-notch website design and development services tailored for the lodging industry.