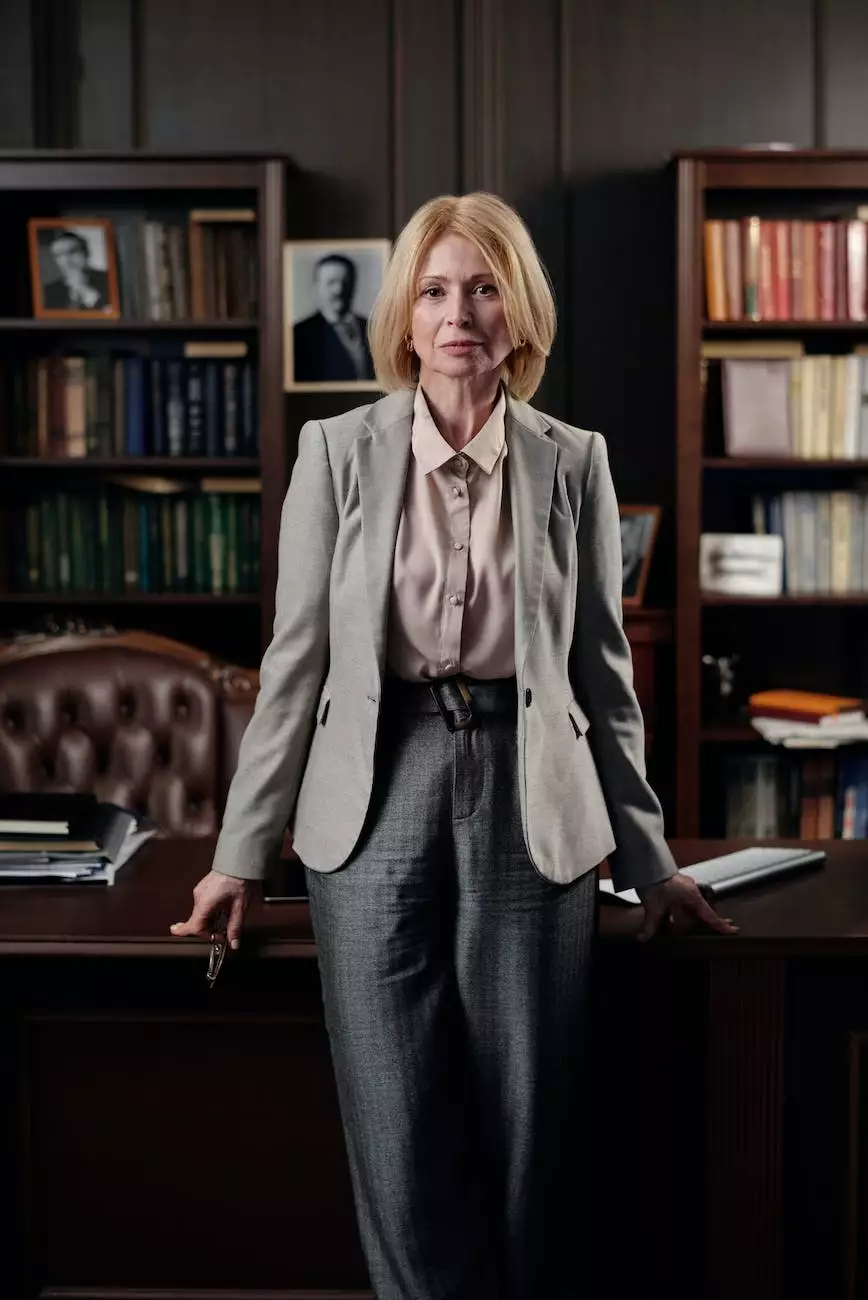 Welcome to The Visionators, your trusted partner in enhancing law firm public relations (PR) and increasing online visibility. As an industry-leading provider of SEO services for businesses and consumer services, we understand the importance of effectively publicizing cases and generating positive attention for law firms.
The Power of Effective PR in the Legal Industry
In today's digital age, law firms need to go beyond traditional advertising methods to stand out in a highly competitive market. Effective public relations plays a vital role in shaping a law firm's reputation, promoting credibility, and attracting valuable clients. By employing strategic PR techniques, law firms can differentiate themselves from competitors and gain a strong online presence.
Enhancing Law Firm PR with The Visionators
At The Visionators, we specialize in providing comprehensive SEO services tailored specifically for the legal industry. Our team of experienced professionals understands the unique challenges and requirements faced by law firms when it comes to publicizing cases and building a positive brand image. With our expertise, we can help your law firm outrank competitors in search engine results while effectively communicating your expertise and achievements.
Targeted Keyword Optimization
With our proven SEO strategies, we ensure that your law firm's website ranks high in search engine results for relevant keywords. Our team conducts thorough keyword research to identify the terms and phrases potential clients are using to search for legal services. By strategically incorporating these keywords into your website's content, meta tags, and headers, we can help you increase organic traffic and attract the right target audience.
Compelling Content Creation
Compelling and informative content is the backbone of successful online PR. Our team of skilled copywriters can create engaging articles, blog posts, case studies, and press releases that highlight your law firm's expertise and showcase your legal victories. By sharing valuable knowledge and insights, you demonstrate your authority in your practice areas and build trust with potential clients.
Media Relations and Press Outreach
Building strong relationships with the media is essential in generating publicity for your law firm. Our PR experts at The Visionators can help you connect with journalists, industry influencers, and relevant media outlets. We craft compelling press releases and pitch newsworthy stories to increase your chances of securing media coverage. Through effective media relations, we can elevate your law firm's visibility and enhance your brand reputation.
Online Reputation Management
Protecting and managing your law firm's online reputation is crucial in today's digital landscape. Negative reviews or unfavorable search results can significantly impact potential clients' perception of your firm. The Visionators offers comprehensive online reputation management services to monitor, mitigate, and address any negative information that may harm your online presence. We implement proactive strategies to highlight positive reviews, testimonials, and accolades, ensuring your law firm's reputation remains strong and authoritative.
Your Path to Enhanced PR and Online Visibility Starts Here
Partner with The Visionators for expert SEO services tailored to the unique needs of your law firm. Our comprehensive strategies for publicizing cases and enhancing law firm PR will help you outrank competitors, attract quality leads, and establish your firm as a trusted industry leader. Contact us today to learn more about our services and take the first step towards achieving unparalleled online success.
Effective PR strategies tailored for law firms
Targeted keyword optimization to improve visibility
Compelling content creation to showcase expertise
Media relations and press outreach for increased publicity
Online reputation management for a stronger brand